February 2018 Trestle Board
Please CLICK HERE for a full PDF copy of this Trestle Board.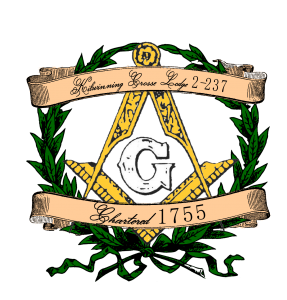 A Message From The East
Thanks to all that came to the January Stated meeting. One of our senior brothers/members, former Sheriff OJ Moore, gave a wonderful program and hopefully he will be back to visit soon.
My condolences go out to Brother Thomas Haley's family. I would like to thank the brothers who were able to attend and take part in our Masonic service. Brother Terry Bullock was awesome as usual. I spoke to Mrs. Haley and she wanted to extend her gratitude to the lodge. It meant a lot to her and her family that we were there.
This month will feature our District Deputy Grand Master, Chuck DeRemer's official visit and program. I will be planning a practice very soon so be ready for a blast email everyone. I look forward to hopefully seeing you all at our next stated communication on February 12, 2018 @ 7:30 PM.
Please note the following important dates:
1/27/2018 – The Grand Master's Official visit and meal for the 8th Masonic District is being held at County Line Baptist Church beginning at 6:00 pm. Tickets are $25 per person and are available from Wor. Bro. Mark Bissoon.
2/9/2018 – Caroline Chapter No. 174 Order of the Eastern Star is hosting a Masquerade Ball at the Bowling Green Town Hall. Tickets are $30 per person and can be purchased from Melissa Lewis (804) 445-3951.
2/12/2018 – A Fellowship Dinner will be served at 6:30 pm and includes roast beef, mashed potatoes, green beans, bread, iced tea, and desert. The recommended donation is $10 per person. Bring a spouse, bring a friend, bring a brother….all are welcome! Dinners are available in "take-home" containers.
2/12/2018 – – Stated Communication will be held at 7:30 pm. District Deputy Grand Master Chuck DeRemer will be making his official visit to our lodge.